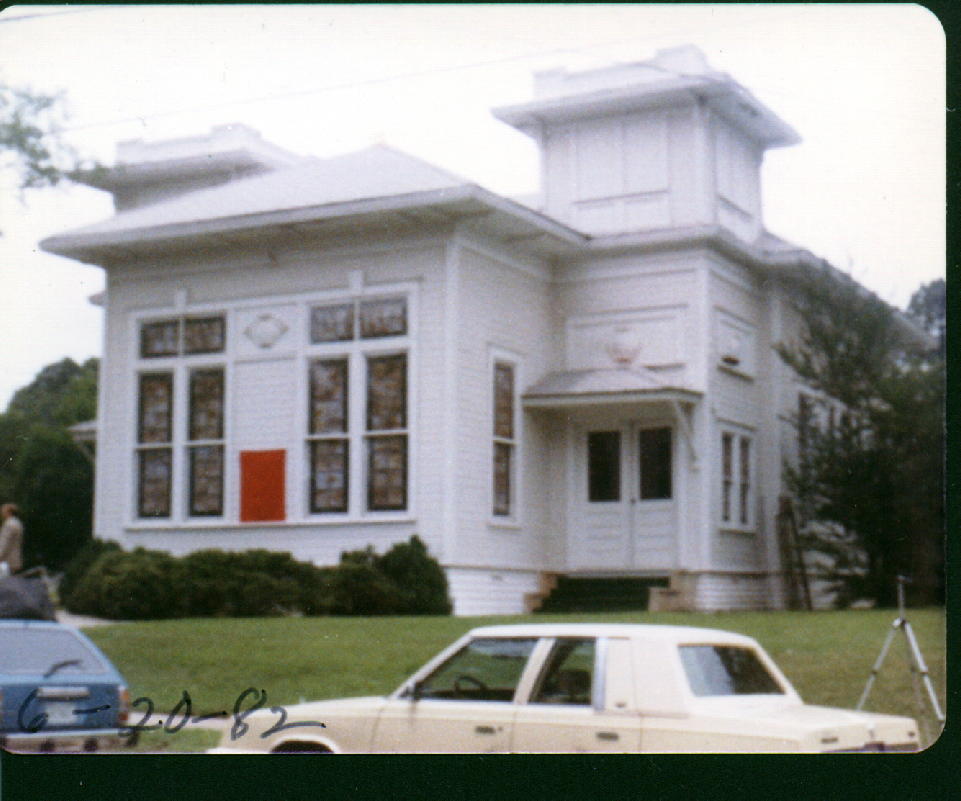 This page was last updated on: September 13, 2017
The front of the church as it looked in 1982 before the unveiling of the historical marker (in red).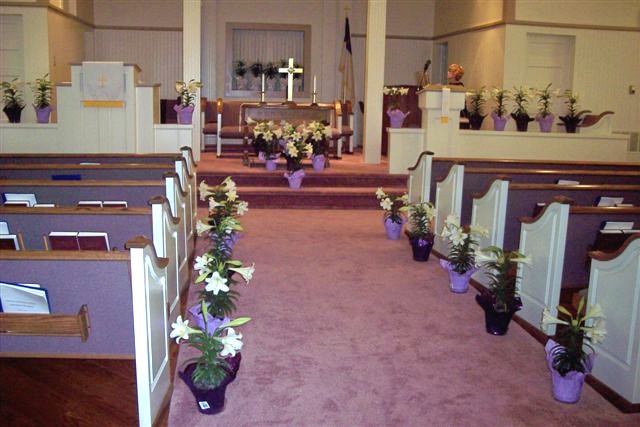 Our sanctuary decorated for Easter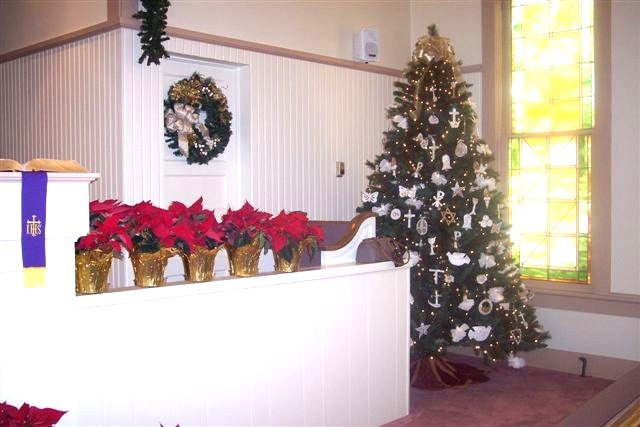 The Chrismon tree with handmade ornaments,  celebrating our Lord through the use of symbols of Christianity.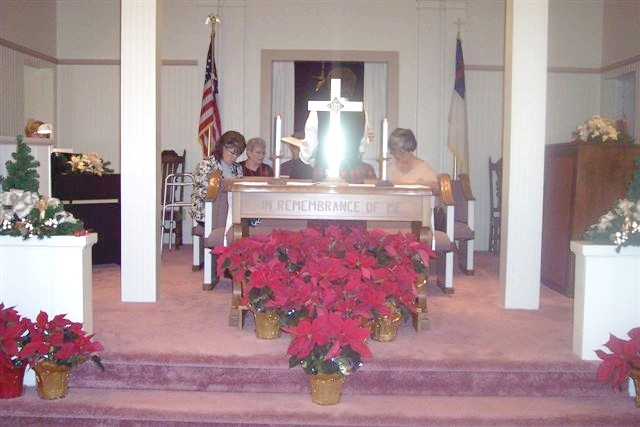 Some of our choir members during Christmas season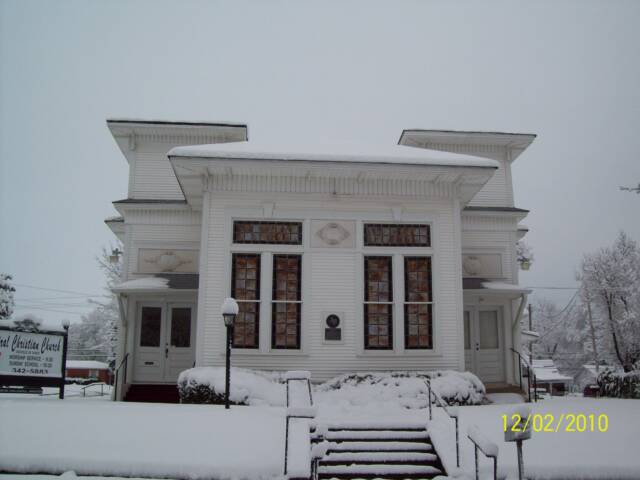 A view of the church with the February

snow of 2010!